Happy Monday, Everyone!!! Ok, I know you all want me to cease and desist with the cheeriness, right? Well, I can't. Not only do I have the day off, #bestscheduleever, but 2 wonderful people are celebrating their birthdays today. I love celebrating things. It makes me happy. I really hope you feel the same way too.
To my baby Brother William: Regardless of height, you will always by my "little" brother. After 24 years, I would hope that you would be used to it by now. I can't believe how quickly time has gone by, sometimes I expect to still see you looking like this:
And instead, you're a grown up who doesn't need his big sister sticking up for him on the playground anymore. Happy Birthday, dude. Hope it's an amazing one for you.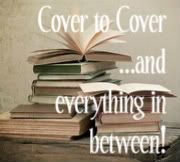 If you haven't happened by her bloggy before, or you don't read it regularly, you are seriously missing out on one of the best blogs that the interwebs has to offer. So guys, please don't hesitate, go birthday bomb Nay with well wishes for this next chapter of her life!
So that's what I have for all of you party people today. I'm trying to get caught up on school work today, but tomorrow we'll be wrapping up April in some pretty paper, and welcoming May with a great big hug. Can't wait to talk to you then!