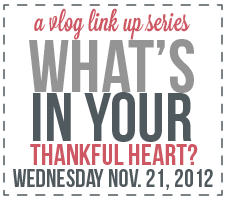 Well hellooooooo ladies. As you can see from the above little button, we're vlogging it up today. I know that some of you do not watch vlogs, and I can appreciate that. I can also appreciate any hesitation to do your own vlogs. They're awkward, and uncensored, and they're more intimate that words on a screen. I love them, because I can pretend we really know each other, and are conversing intimately.
I love letting YouTube randomly pick an image. This one is perfect, and probably the most flattering possible cover image from the whole thing. Bravo, YouTube, you gave me yet another thing to be thankful for today.
Since I want to share the love with everyone, not just vlog lovers, some ecards to start the holiday right: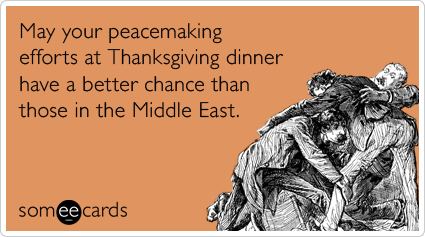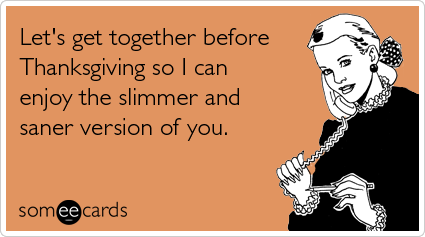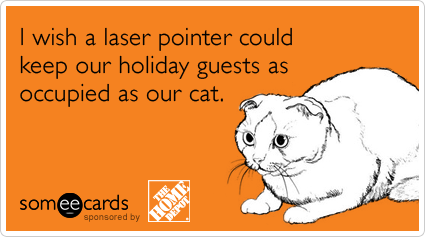 I do have a sweet little treat for you tomorrow, a Thanksgiving tradition in our family, so come back and share it with us, won't ya? Have a great last day of work before a mid-week holiday!