Right now I am starting this post at 11:24pm on Wednesday night. If this post gets a little loopy, you will understand why.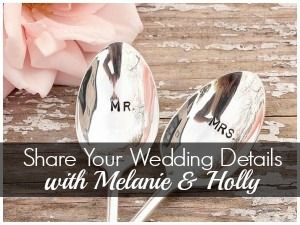 As I was [trying] to catch up on blogs this week, I found out about a "Tell us about your wedding" link-up. So far, I have tried to avoid getting all wedding-y on y'all, because that drives me insane. I spend countless hours talking about the event and working on it already, why would I want to talk abut it during fun time? Alas, life has gotten a little more crazy and intense on the wedding front, and this caught me in a moment of weakness where I wanted to blog as much as I could this week, but I didn't quite know what to say.
For those of you link-up readers, my wedding is this Saturday at 11:00am. Yes, that is soon. No, I'm not yet really excited. Yes, I am out of my ever-loving mind.
First off, I'm marrying this dude. His name is Ammon. We like to unintentionally twin.
We are getting married on a
beautiful farm
about a mile and a half from our apartment.
Image from their website
We are having a vintage picnic theme. Our theme was inspired by a photo idea I had: I really wanted the bridal party to do the tug of war, like this:
And from there, an entire theme developed. I am officially obsessed.
Our colors are green and blue. My new last name starts with an "L", and instead of having everyone sign a guestbook, they are going to sign a wooden "L" with a paint pen. We're then going to mount the Ls on our wall around a framed wedding photo.
I am making my own wedding dress. In fact, I am writing this post during a break from finishing the hem on the dress. Yes, I do realize my dress is not yet done and we're only a couple days from the wedding. Yes, this is making me difficult to be around. I have the best friends and family in the world.
Speaking of friends and family, Ammon's mom and step-mom made all of the bridesmaid's dresses, and their own dresses. They are all Vintage Vogue Pattern re-issues from the 1950's and 1960's. They are absolutely fabulous.
We are also making our own flowers. I just found the cutest ribbon for the bouquets:
Isn't it darling? I also picked up some that is polka dotted.
We are having lawn games during our reception. While we will still have a DJ, guests can choose between dancing, Cornhole, Croquet, Frisbee, Bocce, and Ladder golf. I will be really concerned if they don't find something they want to play.
And right now, I'm really overwhelmed with the number of items that still need to be purchased, it kills me.
There are a bajillion other details, but we would be here for days talking about them. It will be so much better when I have wedding photos and I can show you! Also, on Saturday if you want all the latest and greatest, we'll be posting to Instagram under the hashtag #622AKDay. We hope you'll follow along and enjoy!
Ooops, it's 11:47pm. Time to get back to the grind...