Wow, what a week, my friends. What a week. To say it's been long is an understatement. To say that it was easy would be a lie. I hate to wish time away, but I am glad that this week is gone. I'm glad I won't live in it again. There were some great lessons I took from it though that I am thrilled to share with you today.
1) In the face of uncertainty and fear, all you have is hope and laughter. Despite this being a hard week, I spent a lot of time laughing. It might have been the psychotic, "I'm on the edge, and in half an inch I'm going over the cliff" kind of laughter, but we laughed. We all did our best to keep spirits high, and to make the day pass as lightly as possible.
2) Jimmy John's is delicious. Free Jimmy John's is the best darn thing I've ever tasted in my life.
3) I have the most amazing support system in the world. When things get all "pear shaped", I have so many people around me who care. Thanks go out to my cousin Trisha, and the sweet sweet Kristina for being there to listen and offer love and prayers. I know many of you would have been there too had I asked, and it means the world.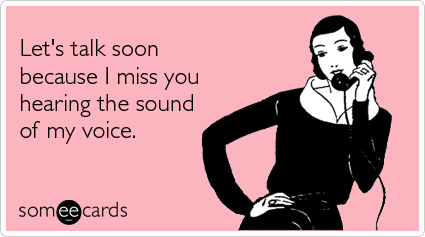 4) It's okay to eat ice cream and take a day off of working out. You can only do so much. Prioritize. The truth is, we're all going to die someday. There's no reason to make yourself miserable by following a DIEt.
5) When I can find ways to tell Ammon what I'm concerned about and why, he is very good at finding ways to help me bring the situation to rights. But that falls on my ability to communicate in a way that he understands, not on him needing to understand me better. This one hurt, because it makes me take ownership for the way I communicate with my partner.
Those were my lessons this week! And with that, I'm out like a pacifist in a paintball match. We're headed to South Dakota for a weekend of car camping, prison-style showers (okay, not really), hiking, and giant rock sculptures of dead guys. Please contain your jealousy, and tune in on Tuesday for a re-cap of all of our hijinks. It promises to be a rip-roaring good time! And have a great weekend yourselves, ya hear?