Hey everyone! So, it's the middle of the week... which makes it high time for a vlog, wouldn't you say? Things have been pretty darn stressful around our parts lately, so I'm sharing with you some of the ridiculous stuff that has made it on to my bucket list lately. Hope you enjoy!
Go find Alyx
over here
. Seriously, she's great. And she doesn't mind that I stalk her, which is even better.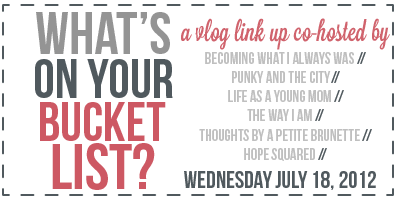 Go visit the other bloggers in the link-up, and join us too!